Bountiful Attorney Handling Family Law, Child Custody and Child Support Matters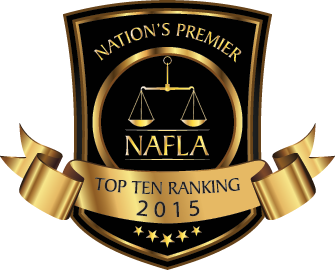 Attorney Victoria Cramer utilizes more than 18 years of legal experience to help families through divorce and other family law matters.
Victoria Cramer is an experienced Utah lawyer providing advice and representation in divorce, annulments, child support, guardianships, and other family law matters to individuals and families in Salt Lake, Davis  & Weber Counties. Ms. Cramer devotes almost 100% of her practice to family law. Her goal is to compassionately listen to your needs and then empower you, rather than impose a decision upon you. Throughout the entire engagement, you will serve as an equal participant in the legal process. With Victoria Cramer as your attorney, you can be assured that you have a highly ethical, experienced counselor on your side.
In all family law matters, Victoria Cramer strives to resolve cases at the mediation stage. However, where necessary she has the requisite experience to take your matter to the trial level. No two cases are alike, and the individual details of your divorce will determine how your case can best be resolved.
Divorce or annulment, child custody and child support may not be at issue in your legal matter, and that is just fine. Ms. Cramer's family law practice in Bountiful practice extends far beyond the realms of those three matters. Other areas of practice include:
Grandparents' rights
Lawsuits for paternity
Stepparent Adoptions and Guardianships of
Minors
Guardianships of Adults
Contested Guardianship Disputes
A lawyer who provides highly ethical, knowledgeable service throughout the legal process
When you're involved in any legal matter, it can be stressful. No matter what area of concern you
are dealing with, those stresses can become amplified when it comes to matters of family law. The issues are generally sensitive, and dealing with them can seem overwhelming.
Attorney Victoria Cramer recognizes that there can be a number of other concerns on your plate while you deal with your legal issue, from day to day family life to worrying about impending legal matters. And sometimes you may have a question that needs a quick response. You can take comfort in knowing that Ms. Cramer strives to maintain open lines of communication that are responsive to your needs. She makes an effort to return all phone calls and emails on the same day and provides service that is well-respected among her peers.
Get your Family Law Issues Resolved by an Experienced Bountiful Lawyer
If you live in Salt Lake, Davis or Weber Counties, and need assistance with a family law matter, please contact experienced attorney Victoria Cramer. Based in Bountiful, the majority of Ms. Cramer's practice involves family law. For assistance in any criminal law matter, you are encouraged to contact Victoria's law partner Aric Cramer through his website at www.ariccramer.com.
Victoria Cramer is familiar with DCFS proceedings.  If you are being investigated by DCFS, call Victoria Cramer!